Tyten Technologies officially launches May 1, 2021
I am happy to share some exciting news with you!
Since 2014, I have enjoyed building Capstone Intelligent Solutions US (CISUS), a leader in Information Technology solutions.  Through the recent sale of the international business, I had the opportunity to acquire the US division.
What does this mean for you?
Business as usual!  This acquisition means that you will continue to receive the uninterrupted service and dedication to excellence that you have come to expect from our US team, now Tyten Technologies Inc (Tyten).  Our FEID and bank account numbers will not change and from a business perspective we will be Capstone Intelligent Solutions US Inc, DBA Tyten Technologies Inc.
 What does this mean for us?
We are very pleased that our entire US team will continue in their existing roles with the addition of Kristen VanZandt joining as our Business Director.
 What comes next?
Effective May 1, 2021 we will transition from Capstone to Tyten.  Our new website and email will be changing to tytentec.com.  Please see the following page for an overview of the updates.
 Thank you!
I want to take this opportunity to thank you for putting your trust in us over the last seven years and bringing us to where we are today.  Our commitment to provide great service is stronger than ever, during this exciting time.
Sincerely,
Tygh VanZandt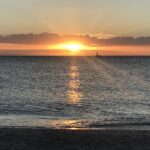 Let's talk
Whatever your need today, big or small, we're ready to listen and see how we can make a difference. Call, email or request a callback.